Bringing certainty to your business through trusted legal counsel and commercial experience.
We don't take our role as trusted advisors lightly. That's why we invest 100% of our time and attention to understanding your business. We firmly believe that our advice is only useful if it's given in the context of what is happening for our clients.
We know that no two clients are the same so the advice we deliver, and how we deliver it, will look different depending on who you are, what you need, and where you want to go. The only things that remain constant are what we believe are key to good legal advice: being useful and commercially reasonable.
One day, we may work on designing a project plan for a client's internal restructure and the next, we might be providing advice on AML/CTF obligations. We'll work with you to give you the confidence you need to take the next step in your growth journey.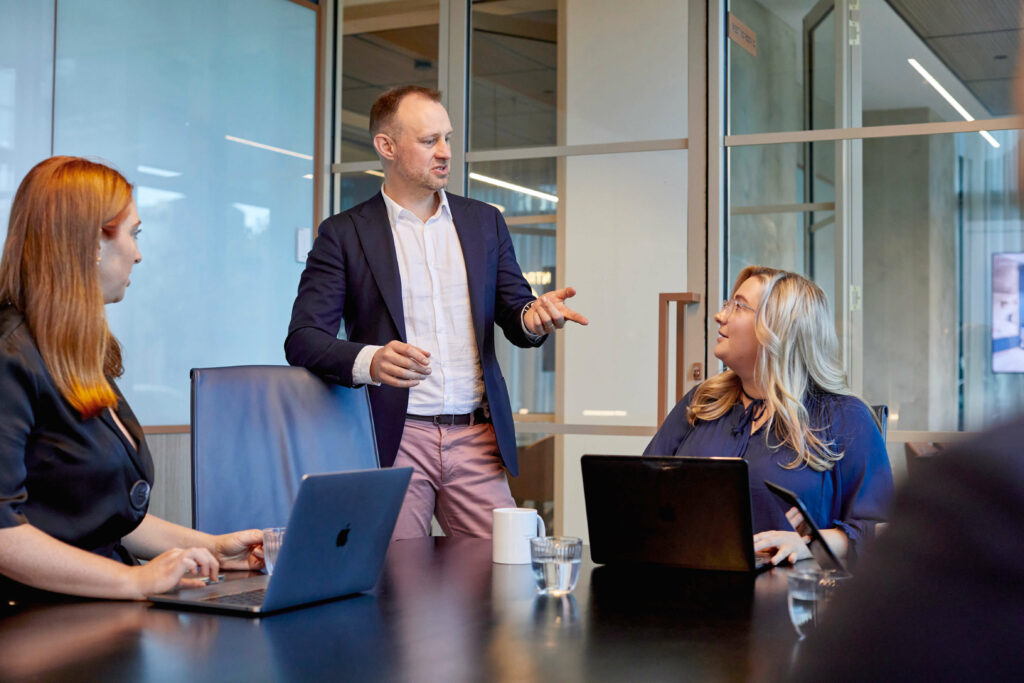 Transaction Advice & Support
We know how to make your M&A transaction a success – whatever that looks like for you. Our project management approach to large-scale transactions ensures that our energy, and yours, is focused where it needs to be, when it needs to be. Our advice is direct and commercially focused, and given in a format that suits you best. We make sure that we know every detail, so nothing is missed and deadlines are met.
From the very beginning of our business, Burch&Co have been trusted advisors. They are always looking for the most efficient and effective solution while taking the time to understand why we want the outcome we are looking for.

— Sarah Green, Partner, Of Character
We understand that transactions can be challenging and call for a balance of legal advice and commercial support. We pride ourselves on being accessible, knowledgeable and human, and we're open to discussion, about anything and everything that will impact on achieving success.
For large-scale transactions for ASX listed companies to the sale of your family's small business, we'll always strive to be useful to you from start to finish.
Protection of ideas
We genuinely care about helping you protect your intellectual property portfolio, which may be your company's most valuable asset.
Burch&Co's specialist IP lawyers can provide you with personalised services to ensure that your intellectual property assets are protected at every stage of your business. From simple through to complex intellectual property arrangements, our holistic service offering includes:
Developing targeted commercialisation strategies for your intellectual property assets
Assisting clients undertake research and development in Australia, including assisting with applications for R&D tax incentives
Registration of intellectual property (e.g. trade marks)
Intellectual property assignment and licensing
Management of IP assets
Enforcing your intellectual property rights.
Our IP specialists regularly weigh in on critical aspects of commercial transactions that involve your intellectual property, including all types of operational contracts, conducting negotiations and due diligence.
We also offer additional expertise to clients in the medical, pharmaceutical, scientific and technology industries.
Integrated Teams
Our go-to legal services were designed to seamlessly integrate into your organisation. A number of our clients (including ASX-listed clients) use Burch&Co as effective in-house counsel for their businesses.
Being included in discussions from the ground up allows us to understand our client's needs from a commercial, legal and 360° business perspective.
Whether it's managing the procurement process, reviewing leases or responding to privacy enquiries, Burch&Co's in-house counsel services means you will have a trusted advisor by your side when you need us. No task is too big or too small.